"Just turn off the lights and I will be your private dancer. When we close the curtains you and me can forget all our manners and the neighbors will think I'm crazy."
Wouldn't it be so amazing to have a live stripper in your living room? Or, across the computer screen while you're on the couch? Carla Daze can be your personal dancer who will make you so hard with her lap dances. This girl has been camming in live sex chat for only seven months and she's already the new star on MyStripClub.com. In an exclusive interview, Carla talked about her experience so far in her strip shows. She also mentioned how fans should communicate with her for one hell of a show.
Read on to find out all the juicy secrets about Carla, including future shows, her biggest sexual fantasy, and how she gets turned on by someone who has good eye contact…
Why did you decide to be a webcam model?
Obviously, the first appeal of this industry was the top dollar sums you can earn in a short amount of time. But day by day, it started being the job that doesn't feel like a job – I don't wake up in the morning with the thought that "Oh my gosh, I have to go to work again, I hate it". I get to work in this business that allows you to connect with people from all over the world and be their little rain of sunshine on a cloudy day. What's better than making other people happy?
What is something you would like to do on cam that you haven't tried yet?
Although I've done a whole array of things on cam, what I am looking forward to in the near future is a party show with other girls. It would be really fun to give men a visual representation of one of their deepest fantasies – what a PJ party looks like in between girls.
What do you wish someone would ask you in chat, but nobody does?
I really want someone to ask me which came first…the egg or the chicken.
What do customers usually notice about you first?
My deep green eyes. Most users who enter my chatroom initiate the conversation by saying "Wow, you have such beautiful eyes". Not going to lie, it is the thing that I love most about myself… physically, at least.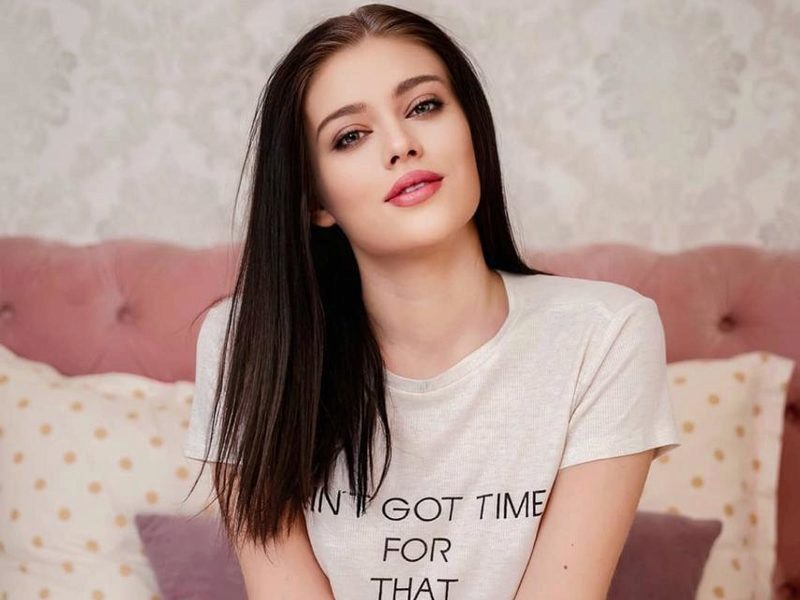 What do you love most about being a cam model?
Being able to create meaningful bonds although strictly digital with a bunch of people. In this type of job- as an online performer- you never get lonely. You always have at least one user in your chatroom who is willing to conversate or a regular in my DMs asking how my day was. This and being able to give back. Giving them back my personality, but in a variety of forms – as a companion, as a lover, as a woman they are having an affair with.
Any shows planned for fall?
Nobody likes spoilers, am I right? So, why would I give one? Obviously, I have a bunch of things prepared for next season (Halloween theme included), but this is the only hint I am going to give. Tune in to find out though…it will be worth the wait and hype.
If I weren't camming, I would be a ________
A flight attendant for sure.
Where do you hope to be five years from now?
I believe I am still going to be an online performer. My plan is to earn enough money to start up my own business.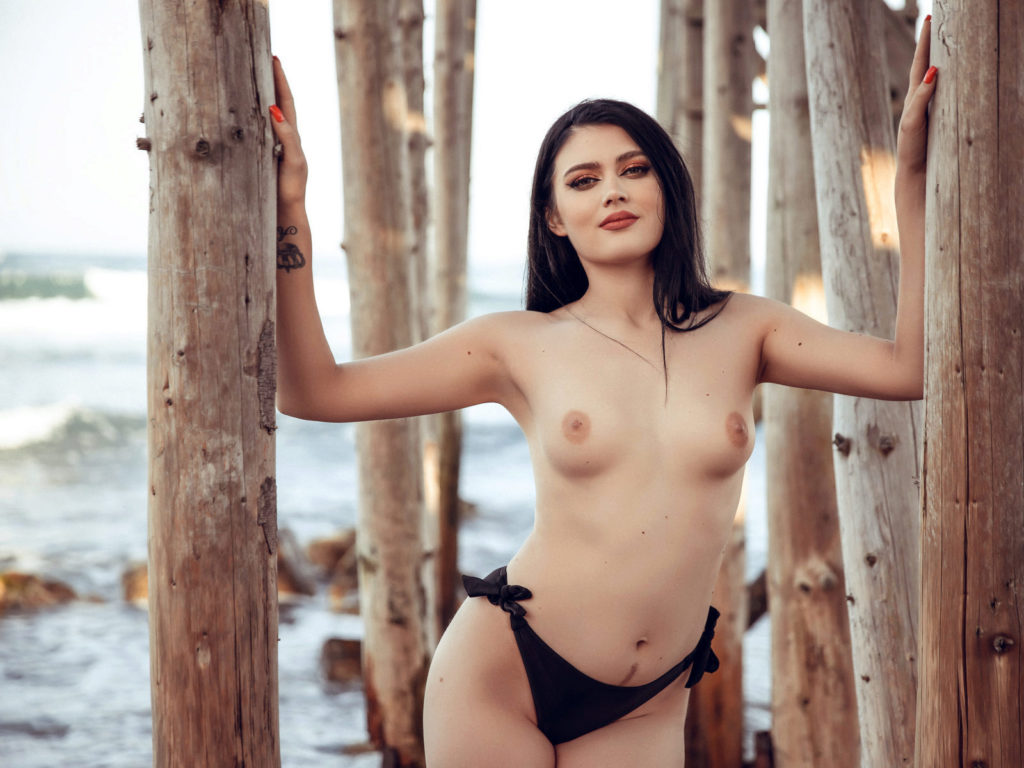 What is your ultimate sexual fantasy?
Hear me out – I go on a vacation in Europe all alone. While going downstairs to buy myself a pack of cigarettes, I encounter the sexiest stranger ever in the elevator. As I enter, he gives me a cheeky smile, stops the elevator in between floors and the rest becomes history. Of course, people from security will watch the cams since the elevator got stuck and will watch us doing the naughty-naughty, haha.
Favorite toy?
The Lush for life.
Favorite fetishes?
JOI – what is better than someone listening to your instructions? You feel like you have full-on control, you are in charge, you are the ultimate monarch.
Favorite sex position?
The ones that involve eye contact – eye contact makes everything 10 times sexier. This is one of the reasons why I love doing missionary… and doggy. Let me guess- when you read "doggy" you immediately thought that there is no eye contact in doggy. Use a mirror…or two.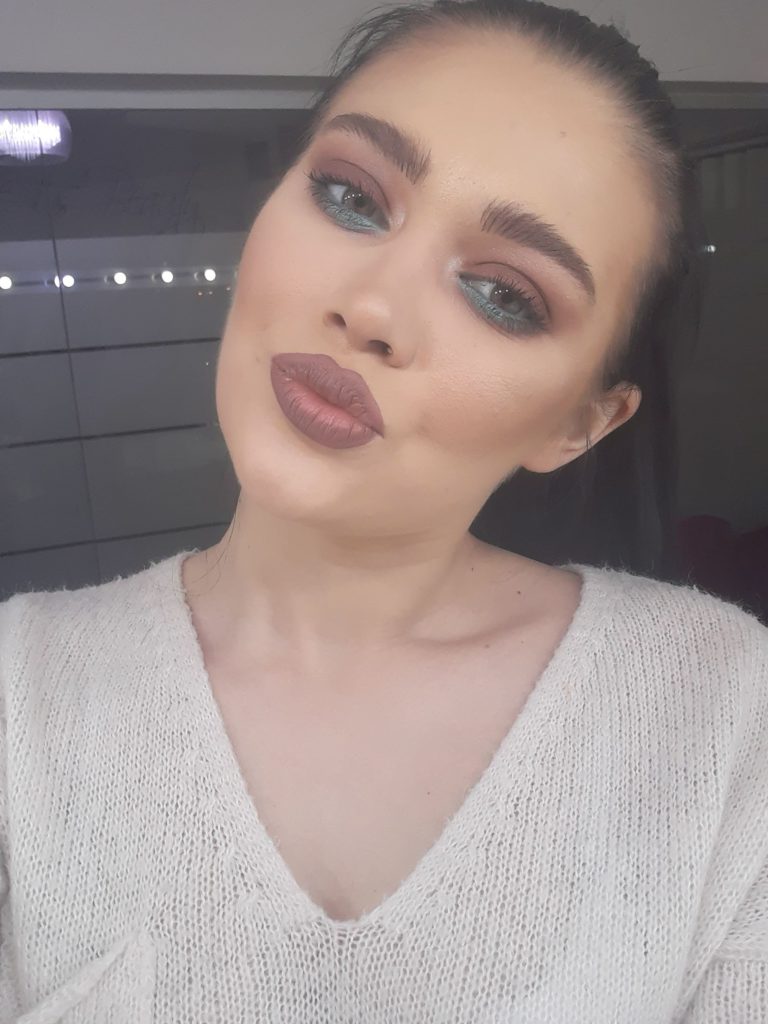 Favorite hobbies?
Binging on Netflix series while eating. If you ever need a psychological breakdown of what TV show you should watch, based on your personality, hit me up!
What does a perfect date look like to you?
Dinner in a private jet or carpool karaoke on my favorite music artist – I can do both. Sometimes I feel like being spoiled (and when I say spoiled, I literally mean princess type of spoiled) and sometimes I feel like being spontaneous. Pretty chameleonic, isn't it?
How many tattoos do you have?
At the moment, I only have one on my wrist. But I am looking forward to getting more in the near future. I am an avid fan of small tattoos, so you better watch out for that.
What's an unusual skill you have?
I can open beer bottles with my teeth. Does that count?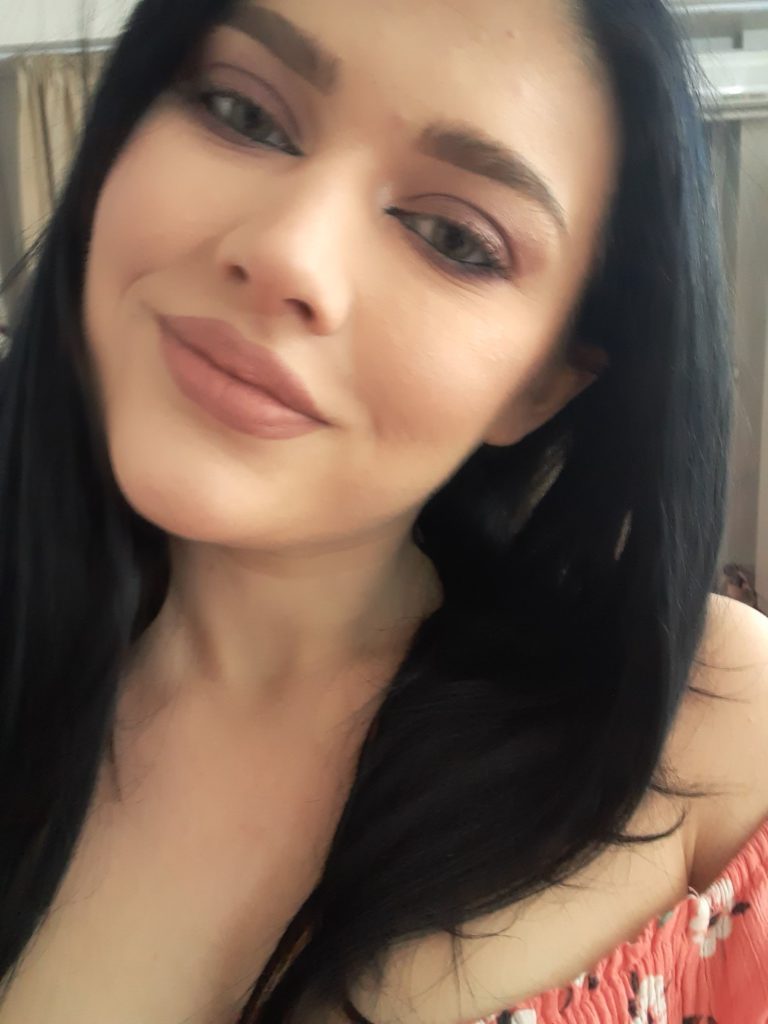 Have you ever gone nude on the beach?
More times than I can count on my fingers… from both my hands and feet.
Best blowjob tips?
Imagine the D as being the lollipop you love the most. Oh, yes, and if you have a severe gag reflex, don't eat for an hour prior to the blowjob.
Best way for a customer to break the ice with you?
Ask me personal questions about my likings, such as my favorite music or the song that I am currently obsessed with.
What country has the wildest customers?
Germany, for sure. They sure do love getting sexually wild almost as much as they love their beer.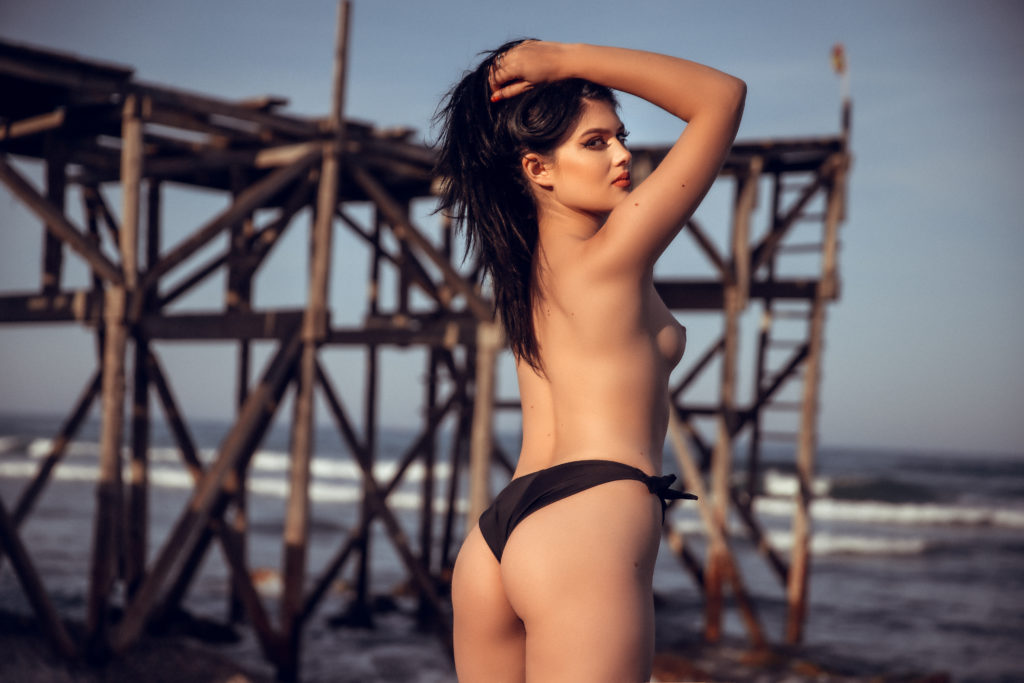 What is the first thing that goes through your mind when you're about to start camming?
I am going to make this live streaming session the steamiest one ever. By thinking this before I start my session, not only do I motivate myself, but I always make sure I surpass my previous session.
Biggest turnoff a customer can do?
When they ask for freebies or ask why do I have such a high private price. My own personal ambitions and goals cannot be build up by doing stuff for free, sorry.
Halloween character you would bang?
Batman fooooooor sure!
Physical feature you find the most attractive in another person?
Eyes. They're kind of the door to someone's soul. Am I the only one who thinks that? Plus, this is the body part with which you can be most expressive – love it.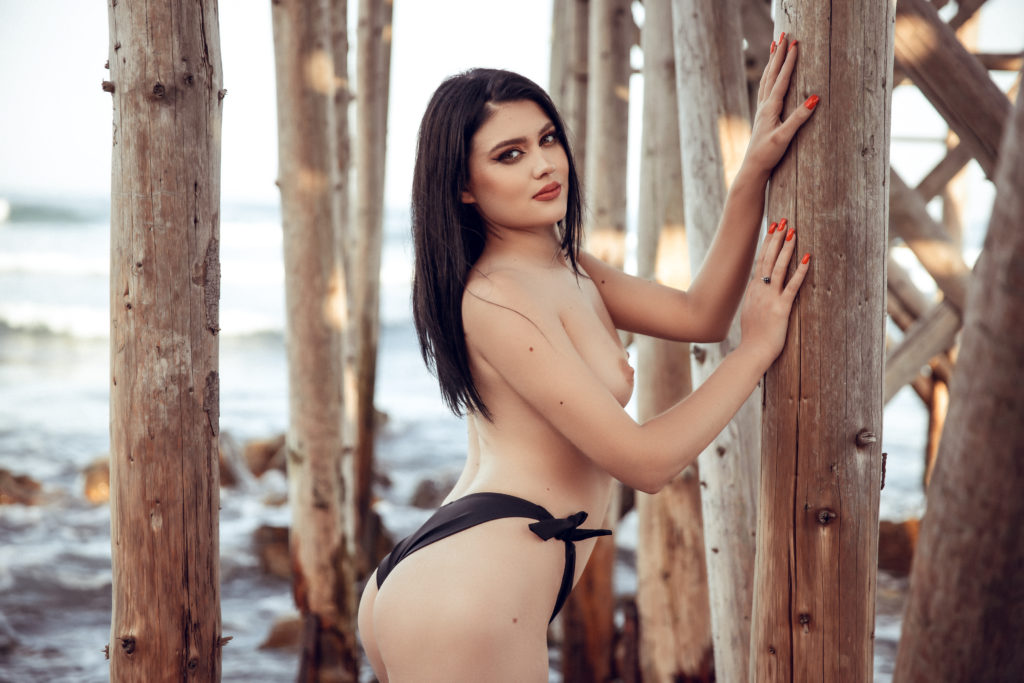 How do you stay positive when times get rough?
Watching funny cat videos and reminding myself it is only a bad day, not a bad life. Plus, we wouldn't know how happiness feels without experiencing a little rain every now and then.
Say one sentence a customer must say to seduce you.
"I will get you your favorite pizza."
Craziest place you have had sex?
Beach and sea. I don't recommend the second one tho – it can get itchy AF.
What is the highest number of orgasms you've had in one session?
Around 10 I think. I can't say for sure, orgasms are the kind of thing that you don't count. Just like age and glasses of wine.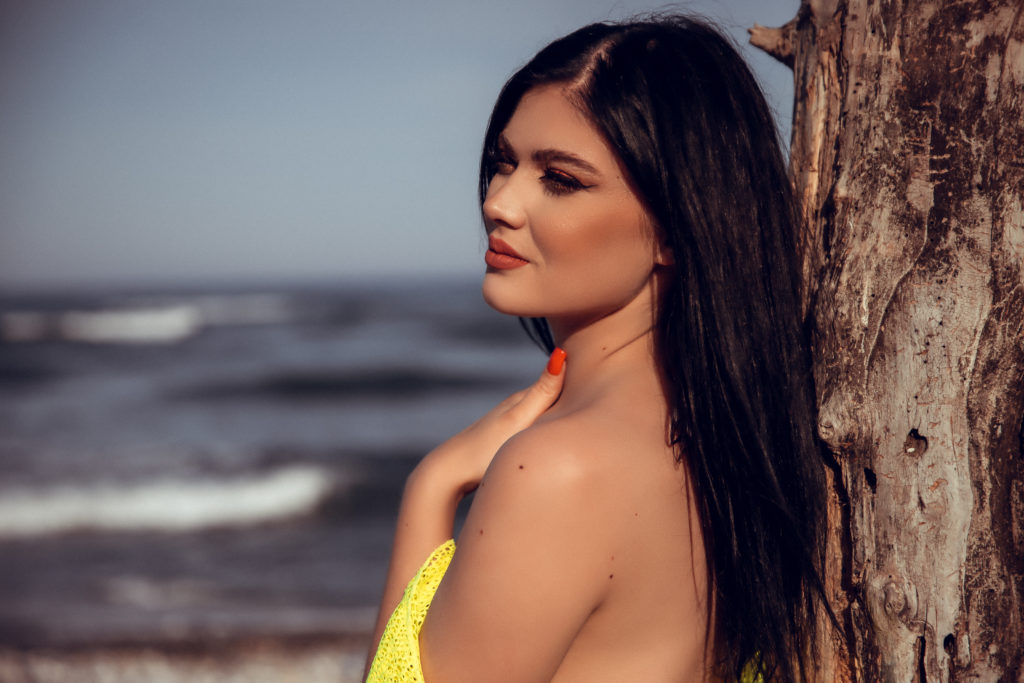 Top or bottom?
Always on top.
Favorite ice cream flavor?
Peanut butter for life. Give me peanut butter ice cream and I will probably love you all my life.
Favorite movie?
Girls Trip. I love comedies that I can rewatch dozens of times and still laugh as if it would be the first time I watch it.
Favorite alcoholic drink?
Pour me a Hugo (or maybe 2) and I will def feel like I rule the world!