"You are exactly where you should be if you are looking for extreme pleasure and awesome play."
Megan Rosss has been camming for three years and just celebrated her 21st birthday. This gorgeous babe has given some amazing strip shows online. The best part about being a stripper is having years of experience. Megan is a dancer and was a gymnast for several years…so you know she can lift those legs back nicely.
In an exclusive interview, Megan revealed a lot of fun details about herself. She talked about becoming one of the most successful cam girls on MyStripClub.com, how she celebrated her 21st bday, and the best way for a customer to seduce her. She also mentioned some interesting facts like her favorite drink, favorite movie, and her perfect first date. Take notes, guys!
Read on for the full interview and be sure to check her out in her next strip show!
Why did you decide to be a webcam model?
I decided to be a cam model because one of my friends told me about this and I was interested. As a student, this was the best option to make money and meet new people.
When was the first time you felt successful?
In March – May 2021! In this period of time in the studio I work, we had a contest (I won 1st place!). And this contest gave me the right motivation to spend as much time as I could online and to work hard ! But I couldn't do it without the support of my members- that made me feel appreciated
Any big plans for your 21st birthday?
Yes, I plan to be online and have a nice party with my friends. After that I will spend some time with my family- nothing fancy, just the loved ones.
What's the best birthday present a customer could give you?
My dream- the best present a customer could give it is a 100.000 credits single tip <3.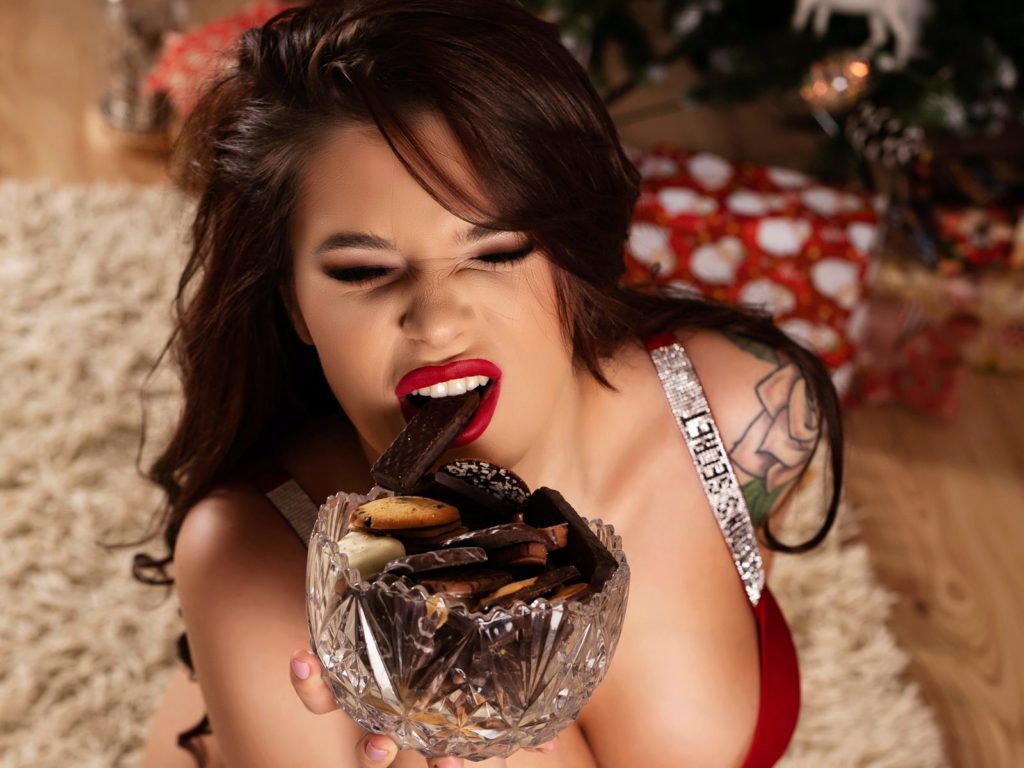 What do customers usually notice about you first?
My eyes.
How would you compare yourself from the time you started as a cam model to where you are now?
An interesting question. I think that I evolved a lot. Changed the way I think and my look of course. I gained more information about the site, about the members and I have more patience than when I started.
What do you love most about being a cam model?
I love that in front of the camera, I still can be ME and no one will judge me no matter what I do or say.
Favorite summer activity?
I love to spend the day at a waterpark with a lot of activities. And by night, long walks in the park. I love the silence that parks have in the night. Maybe look at the sky and counting stars…I know, I am a romantic girl hehe.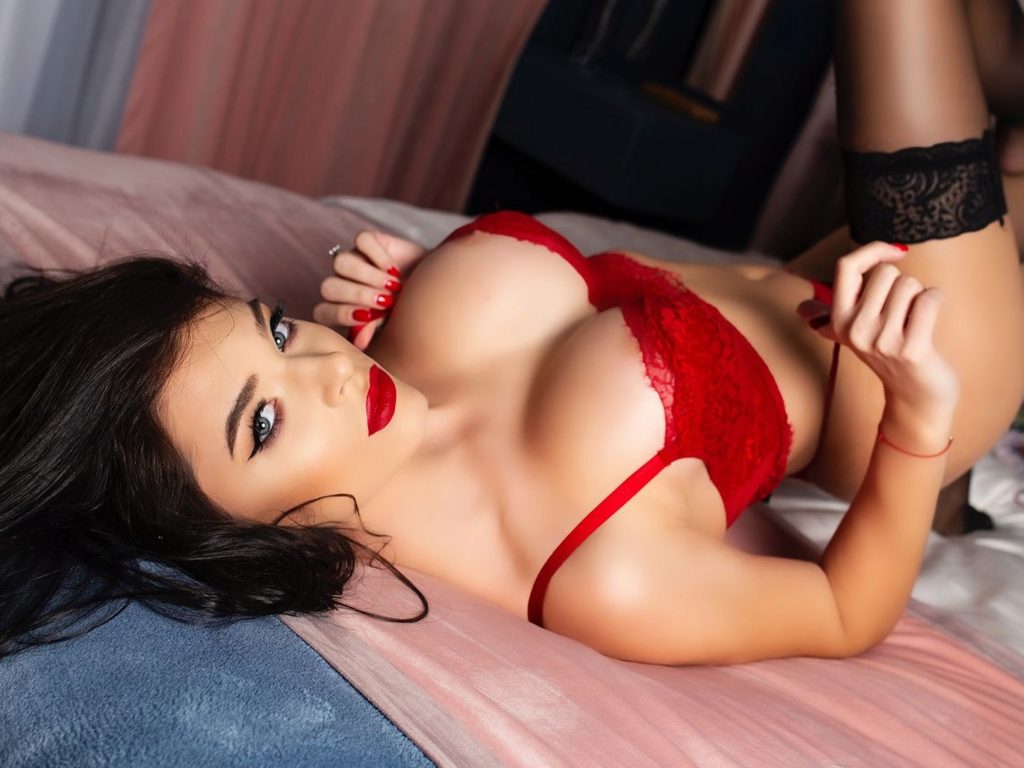 How do you like to cool off when the heat rises?
When I am not on vacation, I take my girls and go to a pool to have some fun with something cold to drink.
If I weren't camming, I would be a ________
I really can't imagine doing anything else in this moment. Because I love camming.
Where do you hope to be five years from now?
In five years from now I see myself in the Top 5 models on Flirt4free .
Say one sentence a customer must say to seduce you.
"How I can make you happy today?"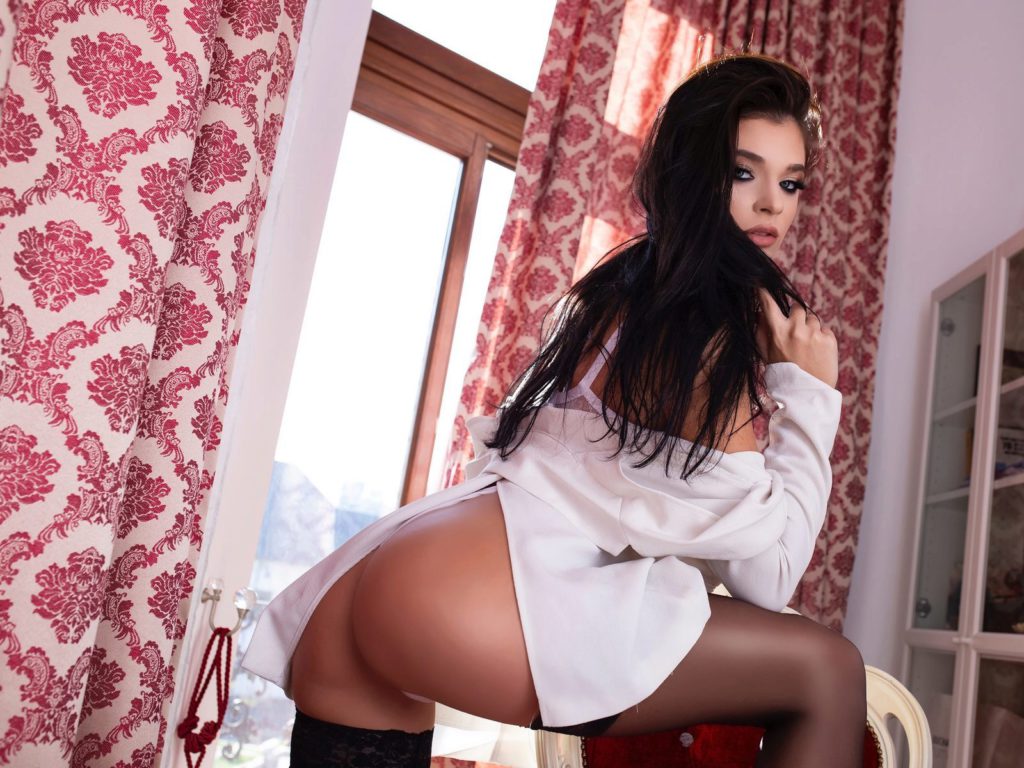 What is your ultimate sexual fantasy?
I would like to have a hot date at the beach in the moonlight.
Your profile says you were a gymnast. What are some of your best talents as a gymnast?
Yes! I was a gymnast for 6-7 years, it's still my great passion. Besides the flexibility that I gain, I can do the well-known split.
How did you become such a good dancer?
Being a gymnast, I did combine the music and dance in the same time. When I decided to end my time as a gymnast I needed something else to do. so the best next option was dance .
Favorite toy?
My members know that already, but for the members who never been in my room- "wevibe" and I like to let the members to take control over me, my pleasure.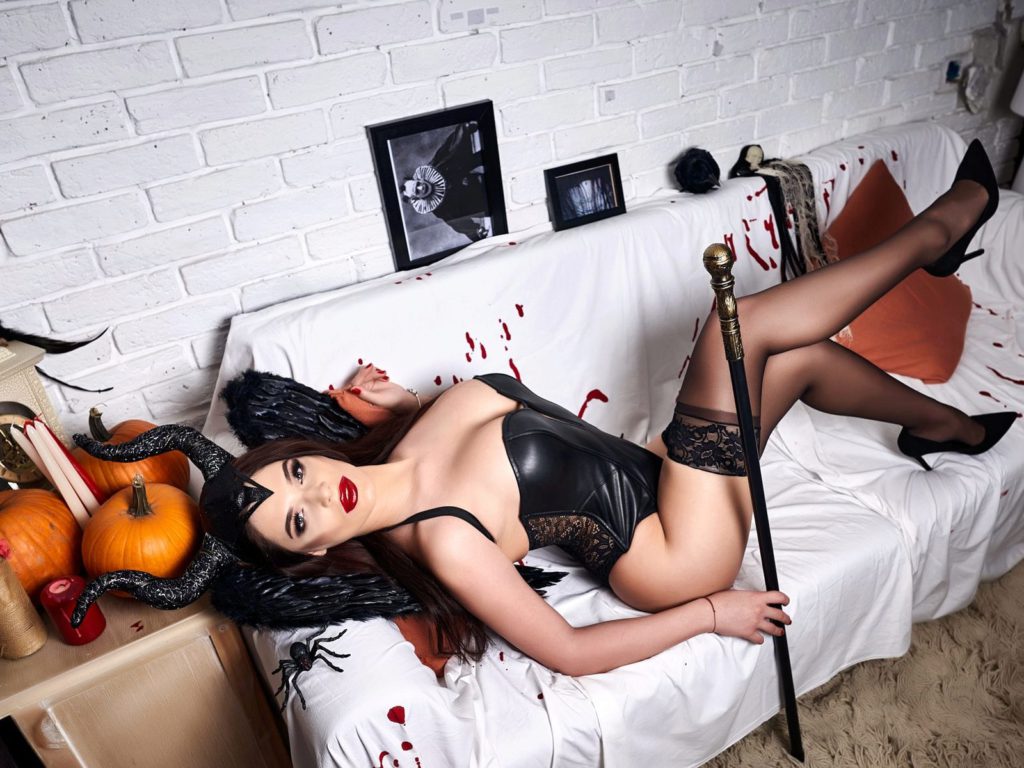 Favorite fetishes?
I like being a sub (sometimes) and let me tell you why- I love a strong man who knows how to dominate me and he is paying attention for after care as well.
Favorite sex position?
My favourite sex position is me on top riding. I also like to be in control.
Favorite role play scenarios to act out?
I like the boss – secretary roleplay just because it fits me so well.
How many tattoos do you have?
I have 3 tattoos. But I have one favourite- the one on my neck, a kitty cat.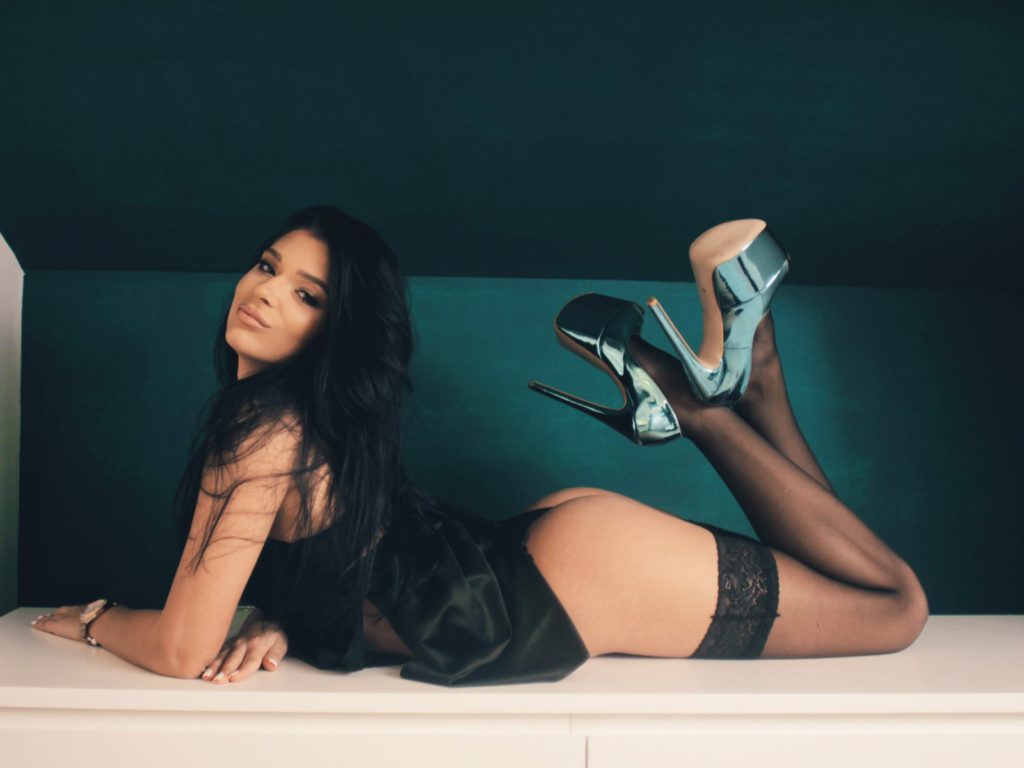 What is a surprising fact about you?
At first sight, I may give the impression that I am playing hard to get, but when you get to know me better, you will see that I have big heart and I am friendly.
What country has the wildest customers?
In my experience- USA.
What tips would you suggest for someone else who wants to be a cam superstar?
To answer to this question, I will talk with myself when I started camming : "Be you, work hard, be patient and spend as much time you can online."
What is the weirdest thing a customer has asked you to do?
Weird and funny in the same time- I had a customer who wanted to rip all my panties to go " commando " until I buy new ones. 😀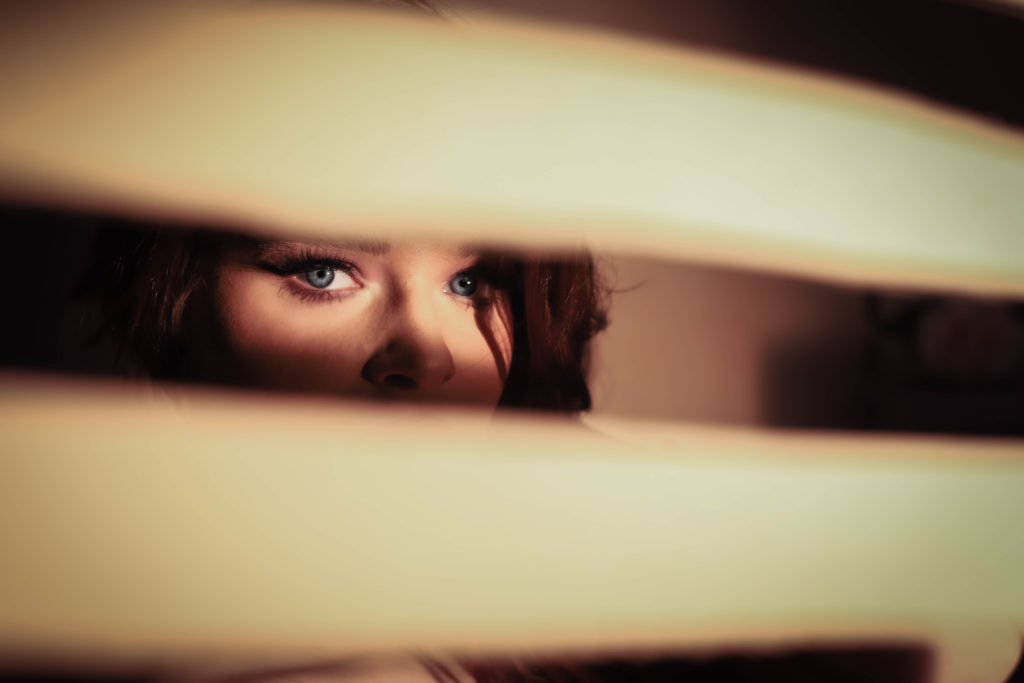 Biggest turnoff a customer can do?
I don't like rude customers. And I am not okay with someone who sees me more like an object more than a person.
Physical feature you find the most attractive in another person?
I can fall in love so easy- just smile and let me enjoy that!
How do you stay positive when times get rough?
Put on some loud music and dance.
What is the best way to make you laugh?
Be real and be silly.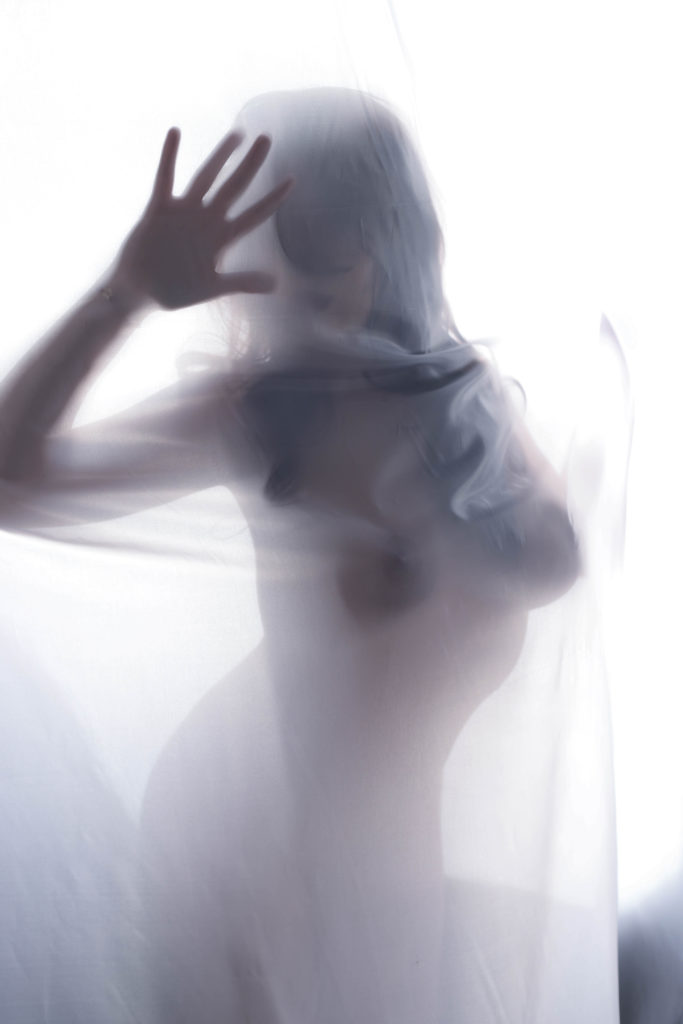 What is the best way to make a dream come true?
With determination. Work hard for your dreams.
Craziest place you have had sex?
A gas station…I was young and wild.
Have you ever gone nude on the beach?
Omg yes! I love the feeling of freedom.
What is the highest number of orgasms you've had in one session?
If you can count them, it's not enough 😀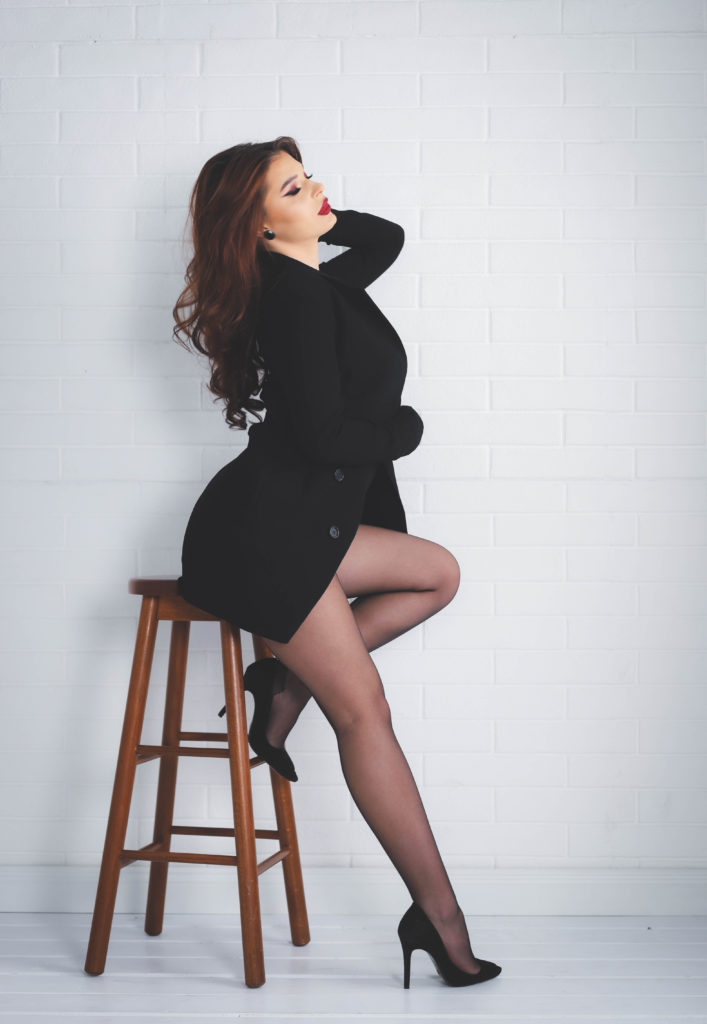 Ever masturbated in a public place?
I did, in my car, while I was making a custom video for one of my members.
Give oral or receive oral?
I prefer to give pleasure because this is making me feel ready and getting me in the mood.
Spanking or hair pulling?
Hard one 😀 but I will go with hair pulling.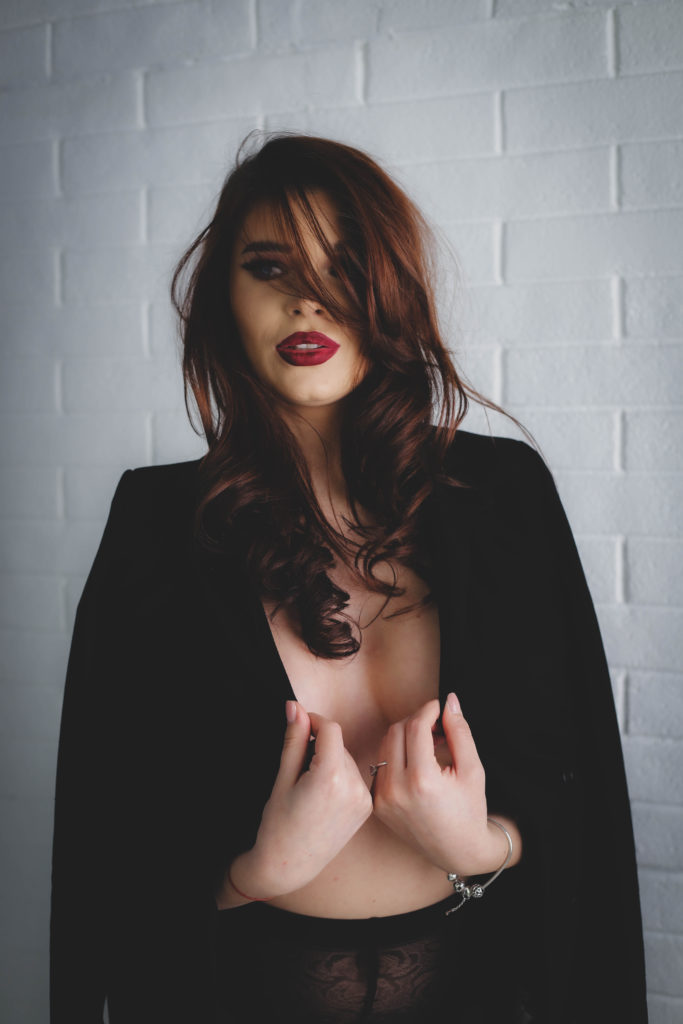 How many countries have you visited?
In high school, I was part of one great program : "Erasmus +" and I had the chance to visit 10 countries.
Where do you want to go most on your next vacation?
Next year, I would love to visit Spain in June because my favourite band will have a concert there- Guns N' Roses !
Favorite spot for your guy to cum?
I like to taste so I will say mouth.
Favorite spot to be kissed?
Kiss my lips, neck, boobs.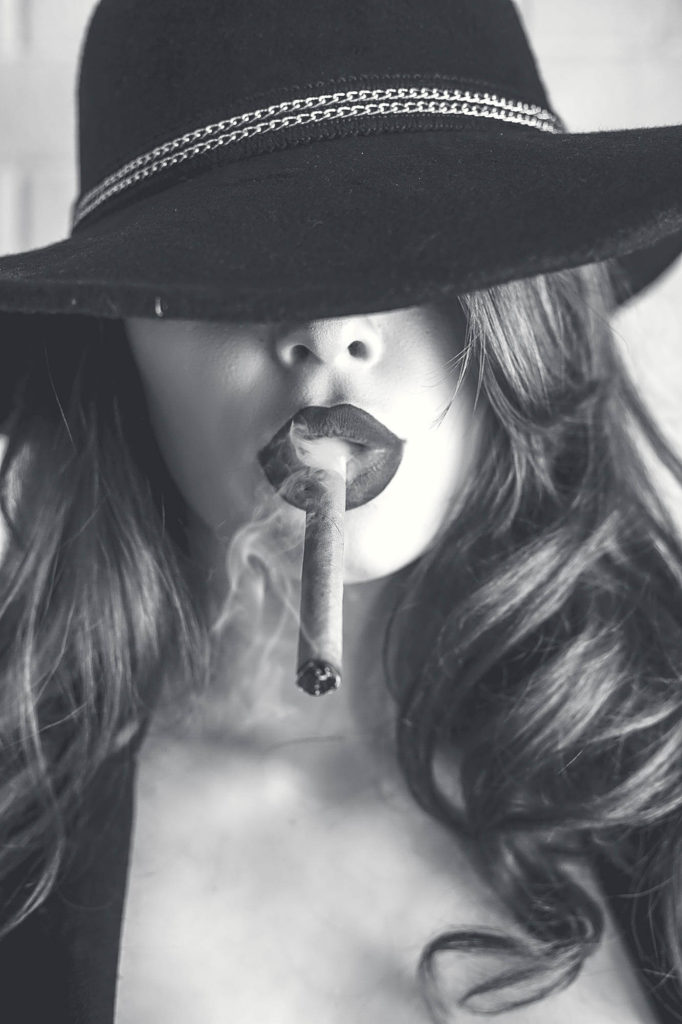 Favorite kind of underwear?
Black lace. Always!
Favorite kind of porn to watch?
I enjoy watching porn, but my favourite is the one that includes the risk of being caught!
Favorite ice cream flavor?
Vanilla
Favorite movie?
Titanic. I know it's seems like a cliche, but I love the sacrifice that Jack did at the end.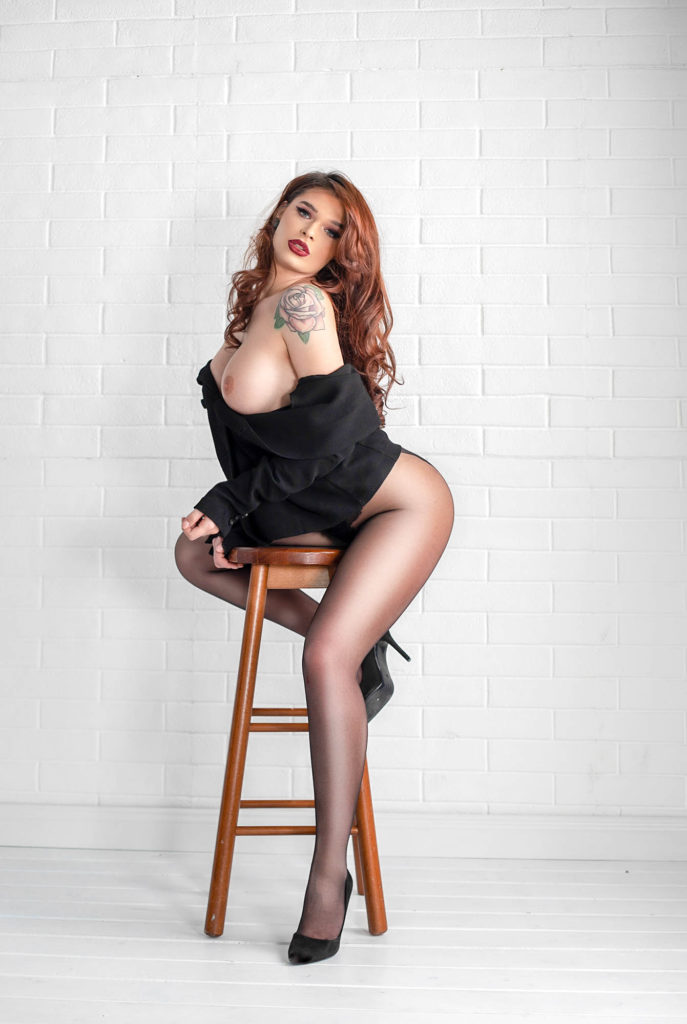 Favorite alcoholic drink?
Red wine.
Would you rather stay home and watch Netflix or go out to a club?
Netflix and chill.
What does a perfect date look like to you?
I imagine the perfect date like this: beach, a high class restaurant, me in an amazing black dress, him in an elegant suit. We eat something, drink a glass of red wine. Then we go take a walk on the seafront. After that, we go to the hotel where he made me a surprise: roses, candles, champagne, and jacuzzi. The rest is history.
Best way to show affection?
For me, the best way of showing your affection is to give the best hugs!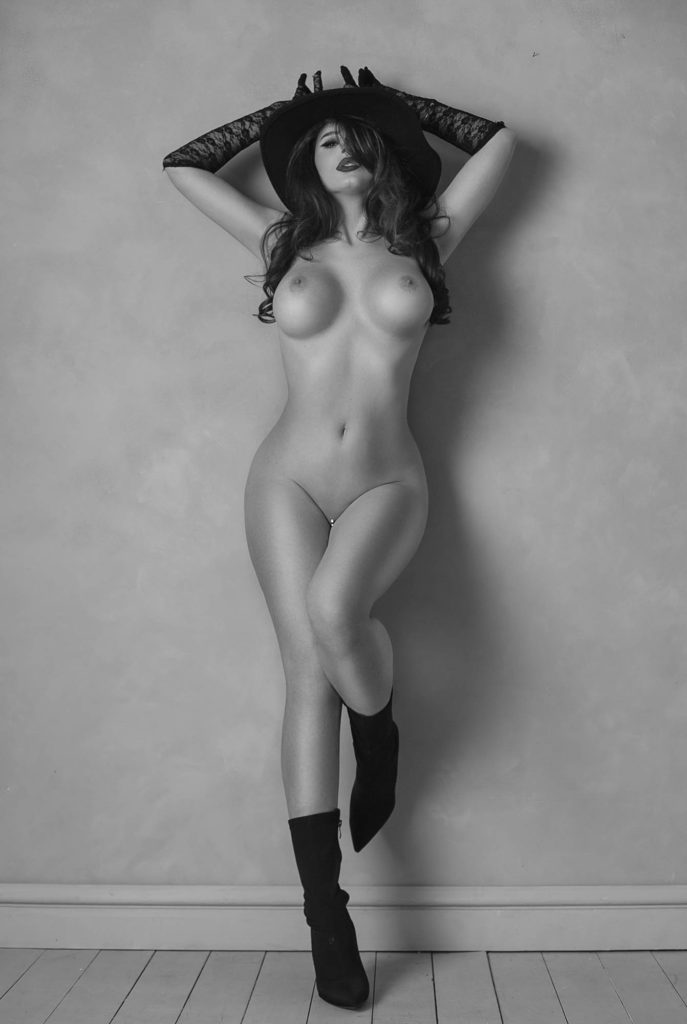 What is your spirit animal?
Feline.
If you could have one superpower, what would it be?
To teleport!
Is there anything else you would like fans to know?
Yes! I want to thank them and let them know that I care about them! For the new customers: you can follow me on Twitter: @Megan_Rosss_ and give me a chance to get to know you better!